Those who are wise will shine like the brightness of the heavens, and those
who lead many to righteousness, like the stars for ever and ever.
~ Daniel 12:3
The Shining ones
Arise, shine; For your light has come! And the glory of the Lord is risen upon you. For behold, the darkness shall cover the earth, And deep darkness the people; But the Lord will arise over you, And His glory will be seen upon you. The Gentiles shall come to your light, And kings to the brightness of your rising. "Lift up your eyes all around, and see: They all gather together, they come to you; Your sons shall come from afar, And your daughters shall be nursed at your side. Then you shall see and become radiant, And your heart shall swell with joy; Because the abundance of the sea shall be turned to you, The wealth of the Gentiles shall come to you. (ISA 60:1-5 NKJV)
The Shining Ones. Who are they? They are modern-day Daniels—representatives of His Kingdom whose counsel is based on His righteousness and justice being established. The Emerging Daniel Company is comprised of individuals who will be "Kingdom Solution Providers" you might call them Kingdom Consultants. [read more]
Event Schedule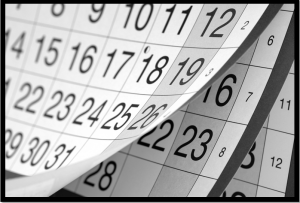 PLEASE NOTE:
The events listed in our itinerary are those open to the general public. As Kingdom consultants, many of our meetings are private consultations. Tentative dates, personal engagements and private meetings are not published.

Breaking News – Nov 2020
The Evans Family in Transition

As if there are not enough current worldly events occurring to keep us all on our knees, The Evans family has been experiencing major shifts personally. A close friend of this family has asked that we share the following link on our website, in an effort to assist them.