Kingdom Consultants
These modern-day Daniels, these Kingdom Consultants are transitional coaches, spiritual mentors, and business coaches with proven track records. Their insight and understanding influences others for righteousness. They live by a kingdom code that is grounded in love, truth, and faith. They shine like stars with varying capacities of light to help see and understand how to collaborate with heaven's perspective for the lives of those with whom they partner. They watch what the Father is doing and look for the assignment He's given them to accomplish. Their delight is understanding the process and declaring the decrees of the Lord.
This company of Kingdom Consultants is helping leadership make the transition into the new and providing counsel on how to navigate uncharted waters. They assure arrival into the true apostolic, avoiding deception and humanistic thinking. By helping discern between the true and the false; and the "good' and the "best", the government of God must be established by the wisdom and ways of the Lord. Scripture says that in the multitude of counselors there is safety.
The marketplace has the potential for an outpouring of the Spirit in the greatest revival that the world has yet to see. All of us have been created to influence someone or something. Kingdom Consultants are anointed and positioned by the Lord of Hosts to influence kings in each of the seven mountains so that the Lord's agenda can be promoted. They are those who are called to occupy the high places, to release His virtues, values, and to establish a kingdom culture.
Kingdom Consultants come alongside to help with alignment, assignment, and strategies. These consultants help church/ministry and marketplace leaders make the shift into kingdom reality and strengthen leaders so that they can prepare the people to make straight the way of the Lord and help them find their God-ordained purposes.
Through the partnering with those whom God has called forth with skill, anointing and understanding to prepare for the times and seasons we are in, the Daniel Company will be an assembly of Kingdom consultants who have developed and matured in their specific area of talent, to now cultivate specific arenas of life to align with kingdom principles.
As Daniel in the scriptures was prepared to stand before those in authority because of his life of dedication, devotion and commitment, we believe that now is the time for a multi-ethnic, multi-generational company of individuals with the spirit of Daniel to be released, shining brightly in every arena of life to lead many to the Brilliant One—Christ Jesus. (Daniel 12:3)
We believe that we are in the beginning of the outpouring of the Spirit where Kingdom Authority is being released to those who are commissioned to affect the seven major arenas of influence: education, arts, government/politics, family, business/finance, entertainment/media and church. There is a need to re-align these marketplaces for the advancement of His Kingdom. The Lord is raising up apostolic teams (sent ones) whose objectives are to move into these territories to occupy and change the atmosphere so that the purposes of Heaven can be established on earth.
About Us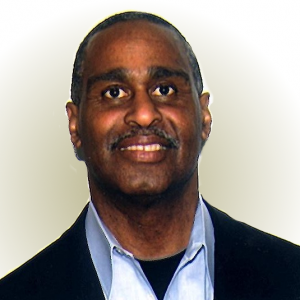 Aaron Evans – With over forty years of ministry experience–advising, speaking, and mentoring spiritual leaders, Aaron's set time to walk out the fullness of the destiny in which God has lain before him has arrived. As a kingdom consultant, his call is to be a voice concerning the marketplace and apostolic movement; to mentor emerging kingdom leaders and give counsel to leaders in transition.

Aaron's humor, insight, counsel and understanding are kingdom attributes needed for this season. His ability to assemble teams according to their gift mix in their appointed formation in the Kingdom empowers Aaron as an overseer in the prophetic realm. He often finds himself in the role of spiritual father, visionary, mentor and friend. With these attributes, he helps this emerging generation to walk in divine wisdom, understanding, counsel and the ways of the Spirit.
Aaron's primary passion is to see worshipers arise and the desolation of many generations restored (Isa 61). A mandate given to Aaron from the Lord is to help establish apostolic worship centers (Shiloh) to affect regional atmospheres and to equip harvesters for the harvest.
Jill-Marie Evans – Through a significant encounter, the Lord called her out of more than thirty years in the corporate world to an intensive year of separation and preparation in an Esther-type experience truly for a time such as this.
With a background in real estate law, property development and program management in the construction and facilities operation fields, in both the business and church environments, God's plan on how to utilize these experiences in behalf of the Kingdom is now being revealed. As a Kingdom consultant, her experiences will help to align these arenas with the present purposes of the Kingdom.
Jill-Marie's ability to yield to the Spirit, along with her compassion for people, allows her to flow with the heart of God to minister healing, deliverance, insight and a word in due season for others. Because of Jill-Marie's passion for God, this warrior spirit influences others to encounter the Lord for themselves.
Her life experiences and her empathetic spirit allow her to edify, comfort and encourage those in need and to coach those who have been bruised in life to regain their confidence and trust in the Lord.
Throughout the years as she has transitioned into her role as leader, ministry gift, wife and mom she is living and experiencing the principles of a Proverbs 31 virtuous woman.